Nova perjanica Pentax digitalne K serije, sa novo razvijenim savremenim sistemom autofokusa sa najvećim EV rasponom u svojoj klasi
PENTAX RICOH IMAGING COMPANY i NEO ORBISpredstavili su Pentax K-5 II digitalni SLR fotoaparat. Ovaj model je razvijen kao naslednik Pentaxa K-5 (lansiran u septembru 2010.) koji je bio popularan zbog svog kompaktnog, a čvrstog i funkcionalnog kućišta te visokog kvaliteta fotografija.
Jedna od najvažnijih osobina K-5 II je unapređen sistem autofokusa u odnosu na prethodnika, što ga čini dobrim oruđem za slikanje u raznolikim uslovima, posebno u uslovima vrlo slabe osvetljenosti. Uz to je jedini DSLR fotoaparat na tržištu (uz model Pentax K-30) koji dolazi sa kit objektivima sa "weather resistant" sposobnostima. K-5 II ima novi, visoko osetljiv sistem autofokusa, koji sjajno dobro radi u uslovima slabog svetla.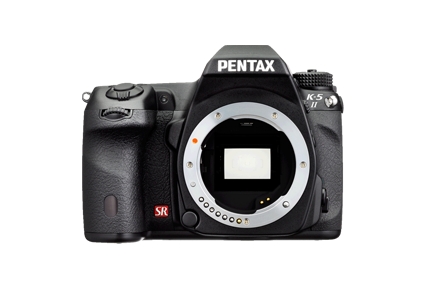 Tako je u stanju raditi u ekspozicijskom rasponu od -3EV do +18EV pri otvoru blende F2.8 te drastično povećava tačnost autofokusa kada se koristi sa "brzim" objektivima. Unapređeni su i algoritmi autofokusa te su dodane korisne funkcije poput toga da pomoću susednih tačaka autofokusa sledi subjekt i kad se od odmakne od zadane tačke autofokusa.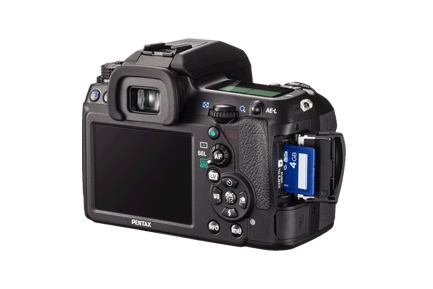 Zajedno sa njim, lansiran je i Pentax K-5 II s, verzija K-5 II koja dolazi bez anti-aliasing filtera. Namenjen je profesionalnim fotografima kojima je prioritet oštrina slike ispred svih drugih faktora, a koji uz to razumeju funkciju anti aliasing filtera.