NVIDIA sa ponosom najavljuje otvaranje besplatnih registracija za Hearthstone®: Heroes of WarcraftTM Pro/Am internacionalni turnir za poznatu igru baziranu na digitalnim kartama kompanije Blizzard Entertainment na adresi https://esports.geforce.com .  Profesionalci i amateri će se takmičiti onlajn  za deo ukupnog nagradnog fonda koji iznosi 25.000 dolara i kvalifikacione poene za svetsko prvenstvo u Hearthstoneu. Uz novčane nagrade svi profesionalni igrači i 16 amatera koji uđu u uži krug će dobiti po NVIDIA SHIELD tablet.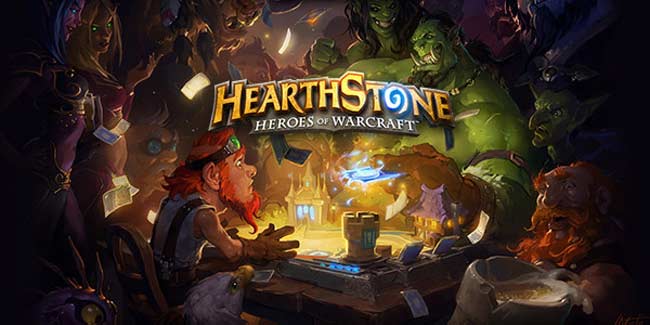 Registracije su otvorene do 19. marta i deo za grupe će biti od 26. marta do 14. maja. Finale turnira će se održati 16. maja kada će se 16 najboljih profesionalnih igrača suprotstaviti grupi od 16 najboljih amatera u najbolji od 5 tipu takmičenja.
Premier mečevi će biti strimovani na adresi www.Twitch.com/NVIDIA a komentatori će biti Dan "Frodan" Chou i Marcin "Gnimsh" Filipowicz.  Među najboljim igračima će se naći i Cong "Strifecro" Shu, Janne "Savjz" Mikkonen i Jan "Faramir" Engelmann.  Gledajte premier strimove uživo svake nedelje u četvrtak veče od 20:00 to 00:00 po PST vremenskoj zoni.
"Jako sam uzbuđen zbog saradnje sa kompanijom NVIDIA po pitanju komentarisanja turnira za Hearthstone zajednicu," izjavio je Marcin "Gnimsh" Filipowicz. "Hearthstone je jedna od onih igara koje ne samo da su zabavne za igru već takođe zabavne (možda i više) za gledanje. Jedva čekam da vidim šta će se desiti na turniru."