Najnoviji LG IPS 21:9 UltraWide monitor u središtu kreativnog procesa u spotu za numeru Around the Block
Beograd, 22. maj 2013. – LG Electronics (LG) je u saradnji sa hip-hop umetnikom Derekom Vincentom Smitom, poznatijem kao Pretty Lights, predstavio spot za najnoviju numeru Around the Block. Video spot prikazuje LG IPS 21:9 UltraWide monitore koji, zahvaljujući širokim ekranima i nizom opcija za multitasking, savršeno prate Smitovu muzičku viziju i proces pravljenja ove numere.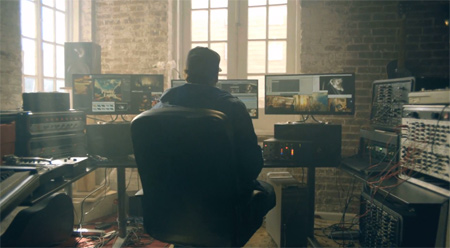 "Veoma smo zadovoljni muzičkim spotom koji prikazuje izvanrednu multifunkcionalnost naših monitora ", izjavio je Il-geun Kwon, zamenik predsednika IT poslovne jedinice kompanije LG Electronics. "Dobro prilagođen umetnicima koji se sami bave snimanjem, kao i inženjerima zvuka i producentima, UltraWide monitor je dovoljno prostoran za istovremeno prikazivanje softvera za miksovanje, alata za montiranje zvuka, multimedijalnih datoteke i pretraživač."
UltraWide monitor je odlična alatka za digitalno okruženje koje dopušta umetnicima da usavrše bitove i realizuju svoju kreativnu viziju. Odnos slike 21:9 omogućava korisnicima da na jednom monitoru rade u nekoliko otvorenih programa istovremeno, što znatno olakšava miksovanje, uređivanje i kreairanje. Pored toga, opcija 4-Screen Split zgodno deli monitor na četiri dela koja se zatim mogu složiti i konfigurisati na više različitih načina. Štaviše, opcija Dual Link-Up omogućava povezivanje više različitih uređaja poput muzičkog miksera i uređaja za snimanje sa monitorom. Na taj način, opcija Dual Link-Up olakšava celokupan tok kreativnog procesa i produkcije.