HONOR nosivi uređaji osvojili nagrade na IFA u Berlinu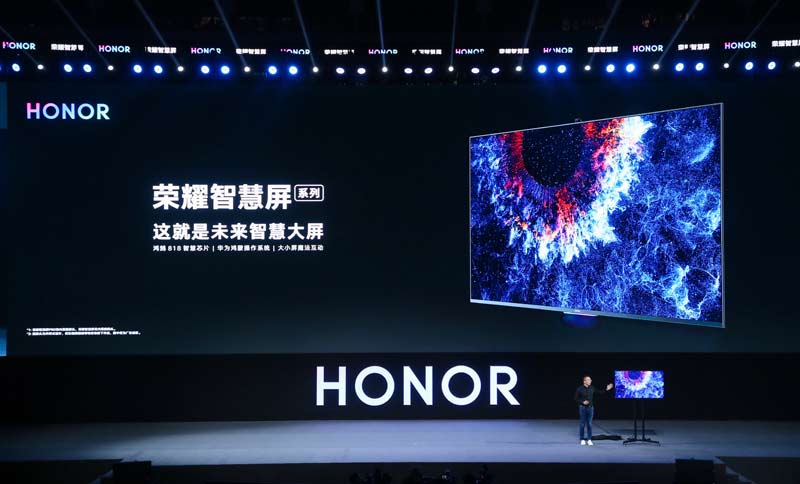 HONOR je učešćem na IFA u Berlinu potvrdio svoju poziciju pionira u razvoju industrije potrošačke elektronike. Predstavljanjem pametnih satova Watch GS Pro i HONOR ES, laptopa MagicBook Pro, tableta Pad 6 i tri HONOR Choice proizvoda, HONOR nastavlja da bude posvećen pametnom življenju stvaranjem inovativnih tehnologija i proizvoda koji će osnažiti mlade ljude prilagođene novom načinu svakodnevnog života.
U medije koji su svrstali HONOR nosive uređaje među najbolje predstavljene na IFA spadaju i Android Headlines, Newsweek, Phandorid i Android Autorithy.
HONOR je na IFA 2020 u Berlinu osvojio:
Android Headlines dodelio je robusnom HONOR Watch GS Pro nagradu "Best of IFA 2020", uz zanimljivu opasku da je ovo "pametni sat za sve one koji ne vole da maze svoje pametne satove" . Baterija sa autonomijom od 25 dana posebno se svidela autorima teksta, kao i više od 100 fitnes aktivnosti, ali i intuitivna zdravstvena funkcija merenja stresa.
Android Headlines dodelio je HONOR MagicBook Pro nagradu "Best of IFA 2020". Urednici su istakli da je MagicBook Pro najmoćniji laptop koji je kompanija predstavila na konferenciji, pohvalivši njegov lagani dizajn, kao i  AMD Ryzen 5 4600H procesor sa 6 jezgara i 12 tredova i integrisanom  Radeon™ grafičkom karticom.
Phandroid je svrstao HONOR Watch GS Pro u svoje "Best of Phandroid IFA 2020" laureate. Označio ga je kao pametni sat za entuzijaste, uz pohvalu baterije koja traje čak 25 dana. Praćenje više od 100 fitnes aktivnosti, uključujući i planinarenje, šetanje, skijanje, trčanje u zatvorenom i na otvorenom, kao i slobodan trening su još jedan plus ovog nosivog uređaja.
HONOR MagicBook Pro takođe je odneo "Best of Phandroid IFA 2020" nagradu. Urednici sajta Phandroid naglasili su da ovaj laptop sa operativnim sistemom Windows mora da odnese priznanje jer je uključio softver koji omogućuje MagicBook Pro da kontroliše pametni telefon sa Android sistemom.
Android Authority dodelio je nagradu "Best budget smartwatch" uređaju Honor Watch GS Pro. Naglašeno je da je sat namenjen svima koji traže robusni a priuštiv pametni sat uz najbolji odnos cene i kvaliteta.
Newsweek je u 19 najboljih proizvoda sa IFA u Berlinu uvrstio i Honor Watch GS Pro, ali i HONOR MagicBook Pro.
MagicBook Pro se izdvojio zbog impozantnog FullView ekrana od 16.1 inča koji pokriva 100% sRGB spektar boja. Naglašeno je da koristi AMD Ryzen 5 4600H processor, ali i da baterija traje 11 sati, uz brzo punjenje do 50 posto kapaciteta baterije za samo 30 minuta.
Honor Watch GS Pro je, piše Newsweek, robusni pametni sat sa trajanjem baterije do 25 dana i 100 fitnes aktivnosti. Autorima teksta je poseban plus SPO2 monitor, kao i upozorenje na promenu vremenskih uslova.