Electronic Arts mora se i te kako potruditi da s brenda Dragon Age spere ljagu koju mu je nanela druga igra u serijalu, te da igrački publikum lagano pripremi za izlazak trećeg dela. Jedan od načina za to jeste kreacija visokobudžetne i besplatne igre za mobilne uređaje.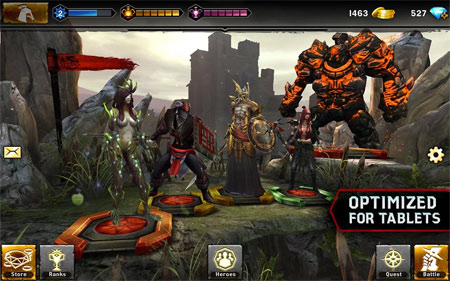 Heroes of Dragon Age je free2play, potezno-taktička igra koja vas provodi kroz ključne događaje iz davne prošlosti Fereldena. Igrač preuzima ulogu lidera herojske družine, koji iz bitke u bitku čisti zemlju od Darkspawna i druge pošasti.
Najzanimljivija, neko bi rekao i najproblematičnija stvar u vezi s igrom – jeste činjenica što se taktičke bitke odvijaju automatski, bez vašeg upliva. Vaš imput svodi se na logistiku pre okršaja, na regrutovanje heroja, određivanje sastava tima i rasporeda u zavisnosti od tipa protivnika u sledećoj bici, kao i na krupnu odluku u vezi s izborom između grindovanja ili kupovine heroja za pravi novac.
Žanr: RPG
Izdavač: EA Swiss Sarl
Platforme: Android, iOS
Ocena: 4–