ZTE je najavio svoj 5-inčni ZTE Grand S još u januaru kao najtanji smartphone (samo 6.9 mm – naravno stiže ga Lenovo K900). Jedan od njegovih nedostataka je da dolazi sa integrisanom 1780 mAh baterija – što svakako nije ono što očekujete od quad-core, Full HD vodećeg uređaja ZTE.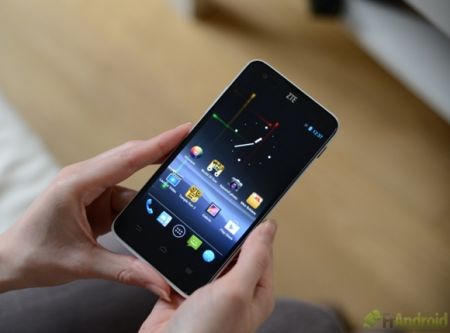 Ali, ZTE želi da ispravi tu grešku najavom nadograđene verzije Grand S modela. Novi uređaj se zove ZTE Grand S Flex, a ima bateriju kapaciteta 2300 mAh, to ga čini malo deblji od Grand S, ali je svakako  vredno toga.
Frandroid prenosi da će ZTE Grand S Flex biti dostupan prvi u Francuskoj već početkom septembra. A isti izvor prenosi i prve, a sa njih ne može se videti primetna razlika između dizajn Grand S Flex i starijeg Grand S.
Još jedan ZTE smartphone kojeg se Frandroid blog  dokopao je ZTE Blade G. To je nasljdnik popularne serije Blade, i krase ga 4,5-inčni ekran sa rezolucijom 854 x 480 piksela, dual-core Qualcomm procesor koji radi na 1,2GHz, tu je 512MB RAM-a, i baterija kapaciteta solidnih 2.000 mAh . I ovaj bi trebao  biti dostupan krajem leta.