Kreativni direktor igre Wolfenstein: The New Order, Jens Matthies kaže kako će ovo biti FPS koji vredi preći makar dva puta jer je to jedini način da vidite sve ono što on nudi.
Govoreći sa fanovima preko Reddita, Mathias je rekao da će u ranoj fazi igre biti izbor koji u potpunosti menja priču i otvara alternativnu vremensku liniju. "Ova igra je singlplejer karaktera ali nju vredi prelaziti više puta", kaže on.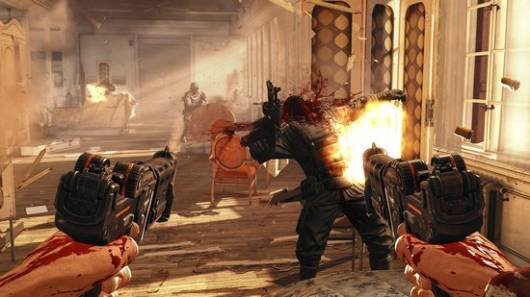 "Otvaranje alternativne vremenske linije menja čitavu priču. Preporučeno je da kroz igru prođete dva puta kako biste videli šta bi se desilo da ste doneli drugačiju odluku. Ne želim da vam kvarim zabavu ali ta odluka menja priču i gejmplej donekle. Mi to gledamo kao alternativni kraj ali to ne menja samo završnu animaciju već i ton igre." Matthies ističe i da za kompletno završavanje igre treba oko 20 časova. Wolfenstein: The New Order stiže na PC, PS3, PS4, Xbox 360 i Xbox One 20. maja.