Ubisoft je konačno detaljnije predstavio multiplejer komponentu u Far Cryju 4 a čini se da je ona odrađena sa zaista mnogo pažnje.
Konkretno, u ovom novom trejleru možemo videti Battles of Kyrat multiplejer mod koji se bavi prepričavanjem rata između elitne garde negativca Pagana Mina i pobunjenika.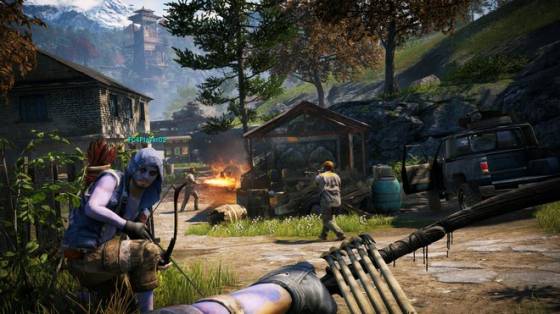 Minovi ratnici imaju natprirodne moći kojima pozivaju životinje u bitku i mogu se teleportovati na željenu lokaciju dok pobunjenici imaju automatska oružja, vozila i eksploziv. Battle of Kyrat ima tri režima – u Outopostu pobunjenici brane utvrđenje, u Propagandi, pobunjenici moraju da bombarduju tri propagandne instalacije a u Demon Masku obe strane bore se za mitsku maksu koju moraju vratiti u sopstvenu bazu.
Ubisoft ističe kako su multiplejer mečevi 5 na 5 i da u proseku traju po 20 minuta i to na 10 mapa. Naravno, očekuje nas i editor mapa koji će tu brojku višestruko uvećati. Far Cry 4 inače je dobio gold status i u prodaji je od 18. novembra. Pogledajte i nove screenshotove i kliknite na njih za veće verzije!