Kompanija Saga d.o.o. Beograd proglašena je za finalistu na Microsoft Application Development Partner of the Year takmičenju za 2014. godinu. U finalu učestvuju najbolji partneri Microsoft Corp. na globalnom nivou, a Saga je svoje mesto u društvu najuspešnijih obezbedila demonstriranjem izvrsnosti u inovaciji i implementaciji korisničkih rešenja baziranih na Microsoft tehnologiji.
"Ova nominacija i ulazak u finale veoma su značajni za Sagu, pogotovo ako se ima u vidu da izbor nije bio ograničen samo na aplikacije u finansijskom sektoru. To predstavlja dokaz da se iBanking rešenje i njegov razvoj kreću u pravom smeru i nadamo se da ćemo se sledeće godine popeti za još jednu stepenicu više", rekao je Aleksandar Lenov, Solutions Manager u Sagi.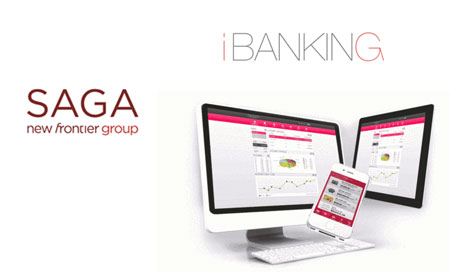 Nagrada se dodeljuje u više kategorija, a pobednici se biraju iz grupe koju čini više od 2800 učesnika iz 117 različitih država širom sveta. Saga d.o.o. Beograd prepoznata je za pružanje izvanrednih rešenja i servisa u 2014. godini u kategoriji Microsoft Application Development Partner of the Year.
"Dobitnici ovogodišnje nagrade su među najboljim i najblistavijim partnerima u našem partnerskom ekosistemu, tako da nije iznenađenje što je Saga d.o.o. Beograd uvrštena u tu grupu kao finalista za 2014. godinu za Microsoft Application Development Partner of the Year nagradu", rekao je Fil Sorgen (Phil Sorgen), korporativni potpredsednik, Worldwide Partner Group, Microsoft Corp.
"Čestitamo Sagi d.o.o. Beograd na ovom neverovatnom dostignuću i njenoj kontinualnoj posvećenosti pružanju inovativnih rešenja koja donose rezultate za naše zajedničke klijente."
The Microsoft Partner of the Year Awards prepoznaje Microsoft partnere koji godinama razvijaju i isporučuju izuzetna rešenja zasnovana na Microsoft tehnologijama.