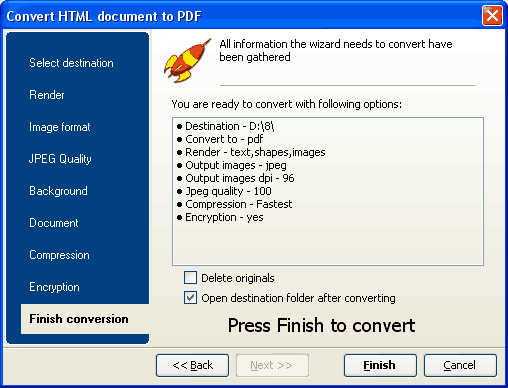 Total HTML Converter predstavlja vrlo zgodnu "alatkicu" koja može da konvertuje bilo koju HTML stranicu u brojne druge formatem uključujući tu JPG foto format, Word, Adobe PDF, pa ča i Excel format.
Takođe, alatka može poslužiti za ekstrakciju tekst iz HTML stranica, a podržana je batch (paketna) obrada tako da je jednom komandom moguće pokrenuti istovremenu konverziju većeg broja fajlova.
Total HTML Converter je inače komercijalna alatka (39,90$), ali se još neko vreme besplatno može preuzeti sa Give Away of the Day lokacije, pa zato požurite.